Welcome National Day|Baosen Construction undertakes the project of Leili Motor Project and Chunhui Power Tools Project with double guns
---
---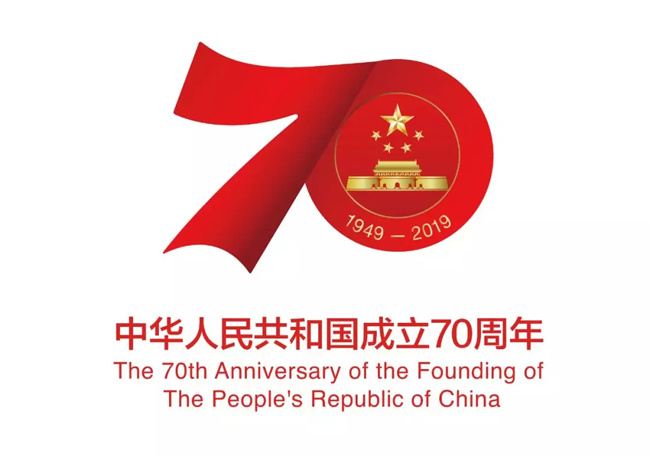 The great journey of 70 years, is a momentous years, but also a period of dramatic history: is the Chinese people in charge, science and technology to bring rapid changes, China's economy to the world, enterprising new era of reform ...... weave into a period of great national journey of flashing memories.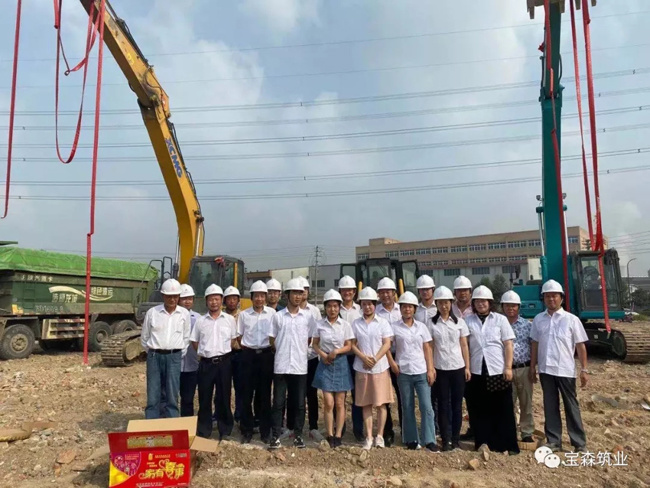 On the morning of September 29, the groundbreaking ceremony of Leili Motor Workshop I project was held. Jiangsu Baosen Construction Engineering Co., Ltd. and related units attended the groundbreaking ceremony together and met at the project site.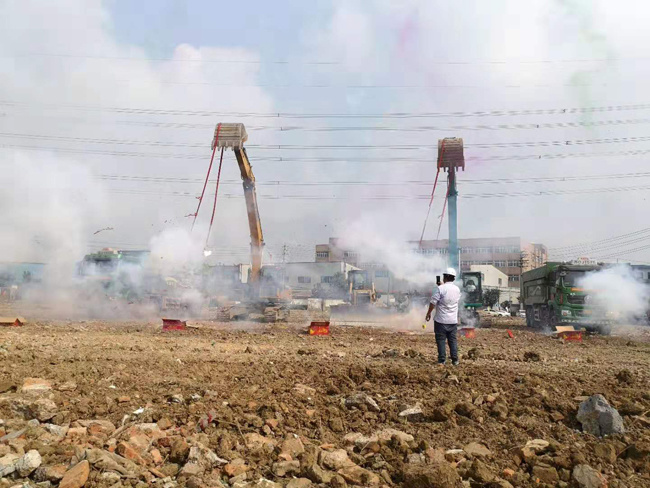 At 9:28 a.m., along with the sound of fireworks and the roar of excavators, the groundbreaking ceremony for the project of Leili Motor Workshop I was grandly opened and Baosen Construction started a new chapter! Chairman Zhou Mingjun explained the construction of the project and the implementation of safety measures. He asked each team department to always put the safety production in a prominent position, strictly implement the responsibility of safety production, and constantly strengthen the safety precautions to ensure the safety and stable posture of the construction during the National Day.
  Second, at the same time Chunhui tools power tools and fitness supporting equipment workshop a project is also in full swing construction.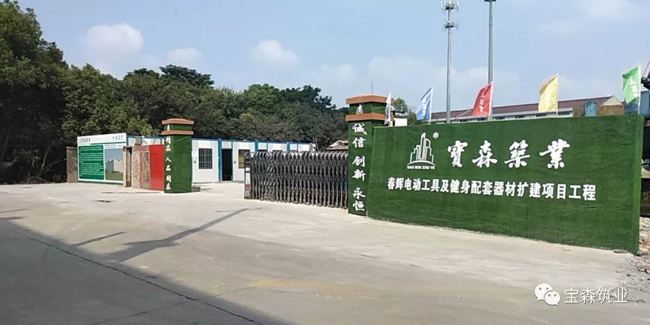 1, through the configuration of automatic integrated car wash system to prevent the vehicle with mud on the road to the city and the environment caused by the impact of automatic integrated car wash system because of the role of the sedimentation tank can be repeated water not only to save water resources also to achieve the effect of energy saving and environmental protection.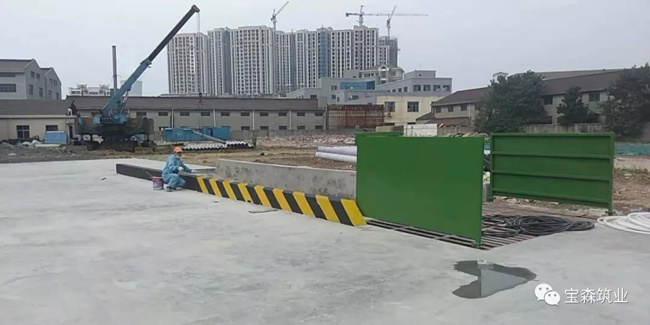 2, through the site hardening, environmental protection dust fog machine, fence spraying around and greening measures to reduce dust, convenient construction and rain and anti-slip purposes, while truly achieving civilized construction, green environmental protection site.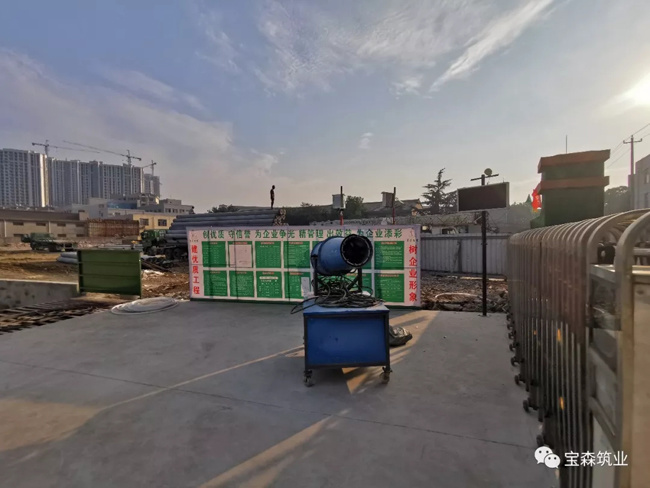 3, nine signs and one map, slogans, signs, regional command signs and various signage in place as stipulated. There is also an LED electronic display and a podium to carry out real-time education and propaganda work for construction site personnel and the public announcement and transmission of various information.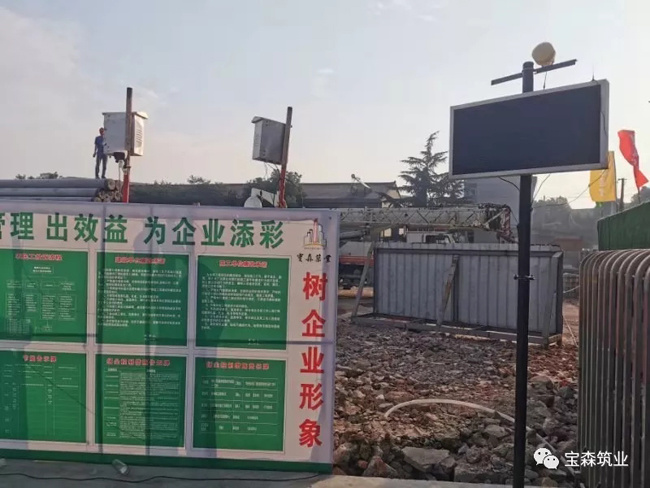 ---
copyright © 2023 Jiangsu Baosen Construction Engineering Co., Ltd