Fight against black and eliminate evil Baosen Building Industry in action
---
---
Black and evil forces are rampant for a while, the scourge of a party.
The masses, both the victims of black and evil forces, but also informed.
The masses, the harm to the black and evil forces are the most experienced, feel the most cut.
This year is the special struggle against black and evil "deep digging root" year.
Let's take action together.
From the daily learning a little bit of anti-black and evil-related knowledge to do, more active participation in the fight against black and evil.
More active participation in the special struggle against black and evil.
To seize a greater victory in the special struggle and work together.
  What is the difference between "sweeping black and eliminating evil" and "fighting black and eliminating evil"?
  Although there is a difference in the word "black out" and "fight black out", there are new and higher requirements in terms of depth, breadth and strength. The "fight against black" is more from the perspective of social security, emphasizing point-to-point combat against black and evil forces crime. The "black" is from the perspective of consolidating the party's ruling base, consolidating the ruling foundation, strengthening the construction of grassroots power, and maintaining the long-term stability of the country, in a broader scope, more comprehensive, more in-depth to eliminate the forces of black and evil.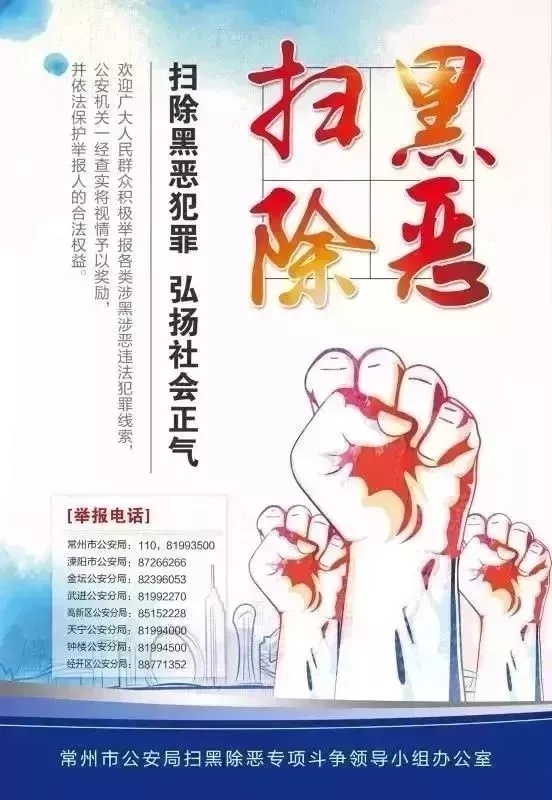 ---
copyright © 2023 Jiangsu Baosen Construction Engineering Co., Ltd